Is your website

ADA compliant?
Leading digital accessibility

Let us help you fix compliance violations quickly & painlessly.



What is an ADA compliant Web site?
ADA compliance is short for the Americans with Disabilities Act Standards for Accessible Design. What that means is that all electronic information and technology—i.e, your website—must be accessible to those with disabilities.
Can I be sued if my website is not ADA-compliant?
If your website is only web-based, you can absolutely still be sued and even theoretically lose a case on the merits in court. Web-based businesses with no physical presence are increasingly being swept up in ADA compliance. Although not all courts agree on this, plaintiffs' law firms just pivot to courts that do..
How do you stop ADA lawsuit?
If you want to prevent an ADA lawsuit, the only route is to plan for, design, as well as build an accessible website. This form of inclusive design should optimize content and help the visually impaired, as well as people with other disabilities, to use and interact with your website
It might interest you to know that your website is lacking accessible functions for visitors with visual or cognitive impairments.
If you are interested in addressing this we have developed an 'Accessibility APP' that connects directory to your website to address Accessibility.
•Enhanced experience for visitors with visual and cognitive impairments
•Makes your website ADA compliant
•Cost effective
•50% Tax credit towards cost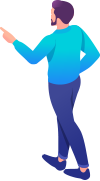 Have a project?
Get A Quote Now
Subscribe Here!
We respond to our clients FAST!
Thousands of Markit Brands have made the swich.Text marketing with the customer in mind!
Some of our clients