Explore any one of our phenomenal

Social media services

Build a Stronger Brand & Grow Your Message on Social Media.



Social Media Services
78% of consumers purchasing decisions are impacted by online reviews - Ipsos Open Thinking
63% of consumers are likely to use a local business if it has information available on a social media site. - comScore Networks
A complete social media posting and automation process delivered by our expert team.
We can manage and update your social media profiles with our activity based marketing engine allowing you to have an active community of followers and supporters.
Don't leave your social profiles to fall stale. Social media activity has proven to drive business, referrals, and name recognition.
No need to waste time. Delegate it to your admin or hire outside help, we can handle it all for you.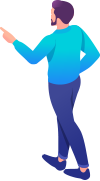 Have a project?
Get A Quote Now
Subscribe Here!
We respond to our clients FAST!
Thousands of Markit Brands have made the swich.Text marketing with the customer in mind!
Some of our clients