Web design

is the process of planning

Did you know that web design can have a huge impact on your performance in search engines?



Web Design
You only get one chance to make a first impression. We will build you a website that will attract customers and keep them coming back for more!
Sounds good right?… So here's the 1st step.
Let's talk… Here are a few things we would love to know about you that will help us build a great website…
Really, this is all about YOU, NOT US…
Who is the audience of this website?
Why will people get to this website?
Who are we looking to attract?
Geographic, demographic and socioeconomic details.
What are their expectations?
What are their difficulties?
How can your site serve them?
Full Graphic Mock-Up… >
We design the site from the ground up. No nasty surprises. Unlimited mock-ups mean you're already happy with the look even before production…
Also, and this is very important, your site will be architecturally sound and contain all the 'on page' elements needed to be search engine friendly.
Keyword research and a minimum of 10 optimized articles are included.
Even in our most basic websites!
WHY?
We want the search engines to index all the content on your site easily. We want them to recognize that all the elements they see as authoritative are present. And, of course, we want them to show it to their users…
After all, That is their job.
So, here's a list of what you get as standard when we develop your website:
Modern responsive website
Create graphic mock up
Up to 10 revisions
Hosting
Full maintenance and upgrades. All contact forms
All contact forms
On Page Optimization:
Search console
Google webmaster tool
Schema & markup language
Install Google maps install legal pages
Sitemap
Install webmaster tools
Link content in Silo
Website Optimization:
Keyword research
Publish 10, 500-word articles intending to improve the search engine ranking your site
Geo-tagged images
Strong call for action
Alt image tags
Ongoing content and blog
Websites need to be both attractive and functional. Our websites are both.
If your site does not properly convey your brand, services, products and calls to action it is no better than a printed brochure sitting in a drawer.
With our cutting edge and up to date knowledge we can make sure this does not happen.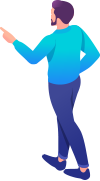 Have a project?
Get A Quote Now
Subscribe Here!
We respond to our clients FAST!
Thousands of Markit Brands have made the swich.Text marketing with the customer in mind!
Some of our clients